---
The Christmas Season is upon us and if you are like me you are either heading off to various 'do's' or you have family and friends about to arrive on your doorstep in the middle of one of the most hectic and busy times of the year.
It is easy to get caught up in wanting the perfect Christmas table and if you are anything like me you weren't too sure where to start. While setting up for photos I tralled pinterest and found some really easy things to do to complete your Christmas table.
Place napkins on your dinner plate and side plate on the top, place your crackers on top of the side plate. Instant magazine looking setting.
Lights look gorgeous down the middle of the table. As most lights come on wire now, use battery powered ones and give them a springy curl by winding them around a roll of wrapping paper. Nestle them among some greenery from your garden, if there is Pohutukawa in bloom near you, use some of that.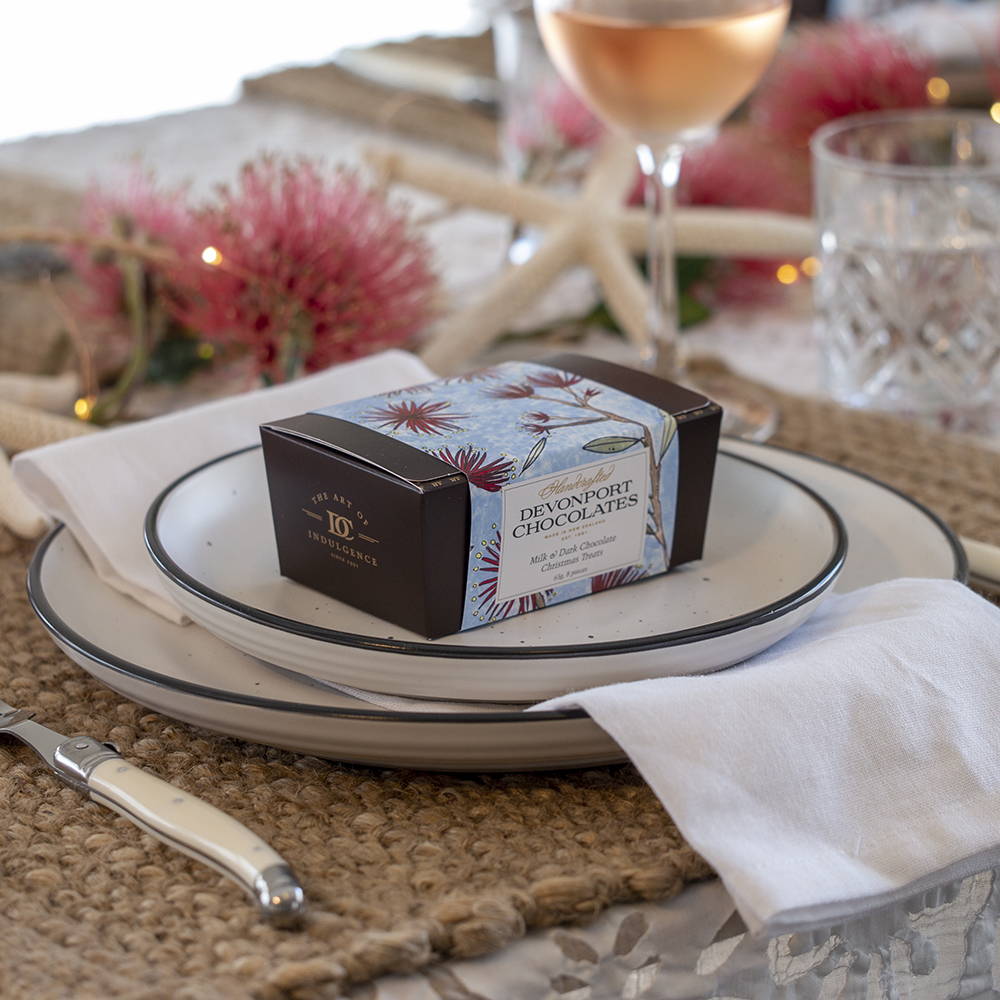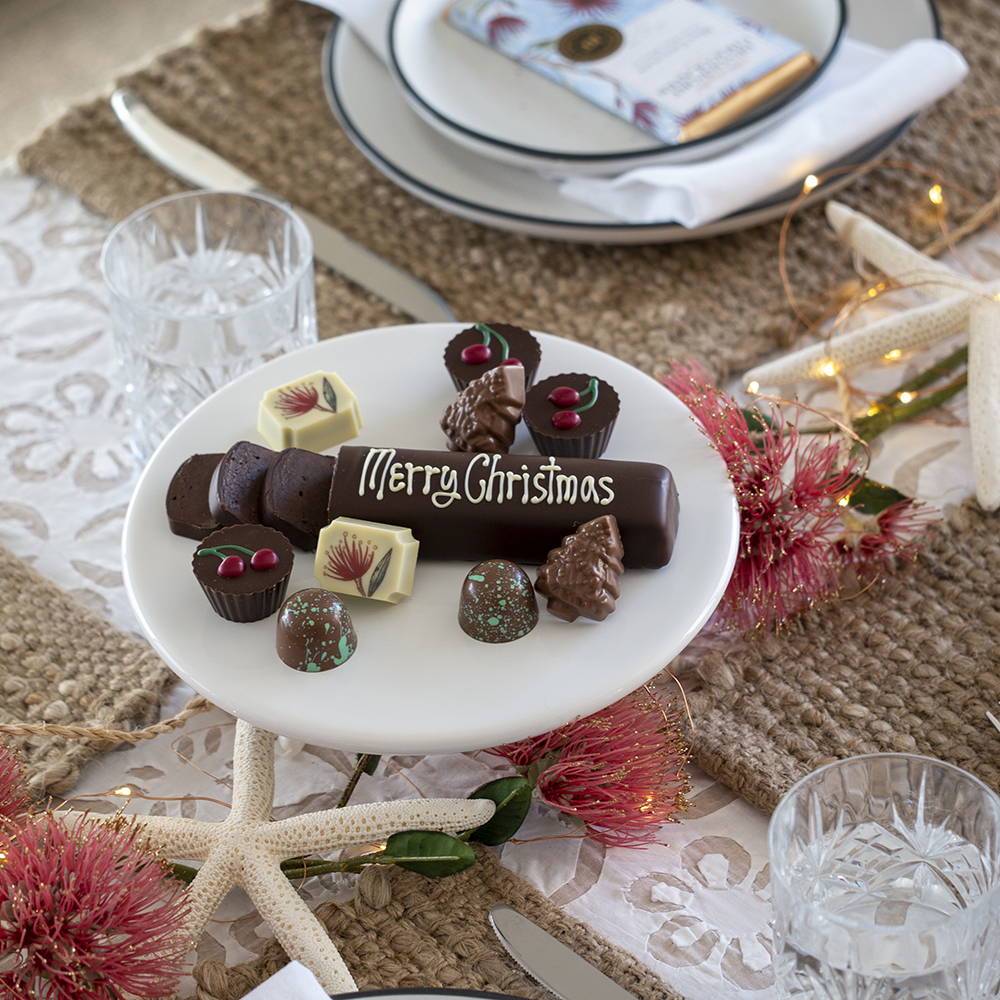 ---
Of course I'm going to say that our gorgeous Christmas shapes look stunning if you don't have crackers to place on the table, a chocolate tablet also looks gorgeous placed at each setting for an extra special treat for your guests.
Our 'Merry Christmas' Truffle Slice is a fantastic addition and an easy dessert if you find yourself running out of time. we also get them purchased from us for host gifts during this season.
For more Festive chocolate dessert ideas scroll a little further down the page.
---
While we are big believers in using chocolates as dessert to make any dinner or barbecue easier, here are three of our recipes that you can make in advance to help you manage your time while entertaining at Christmas.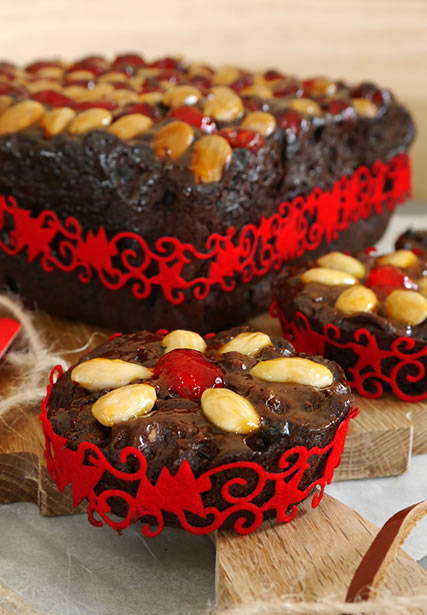 ---
This is a delicious fruit cake made with gluten free flour, almond meal and chocolate! While this is a cake don't forget it makes a fantastic dessert with a bit of warmed custard, even on a sunny summers day.