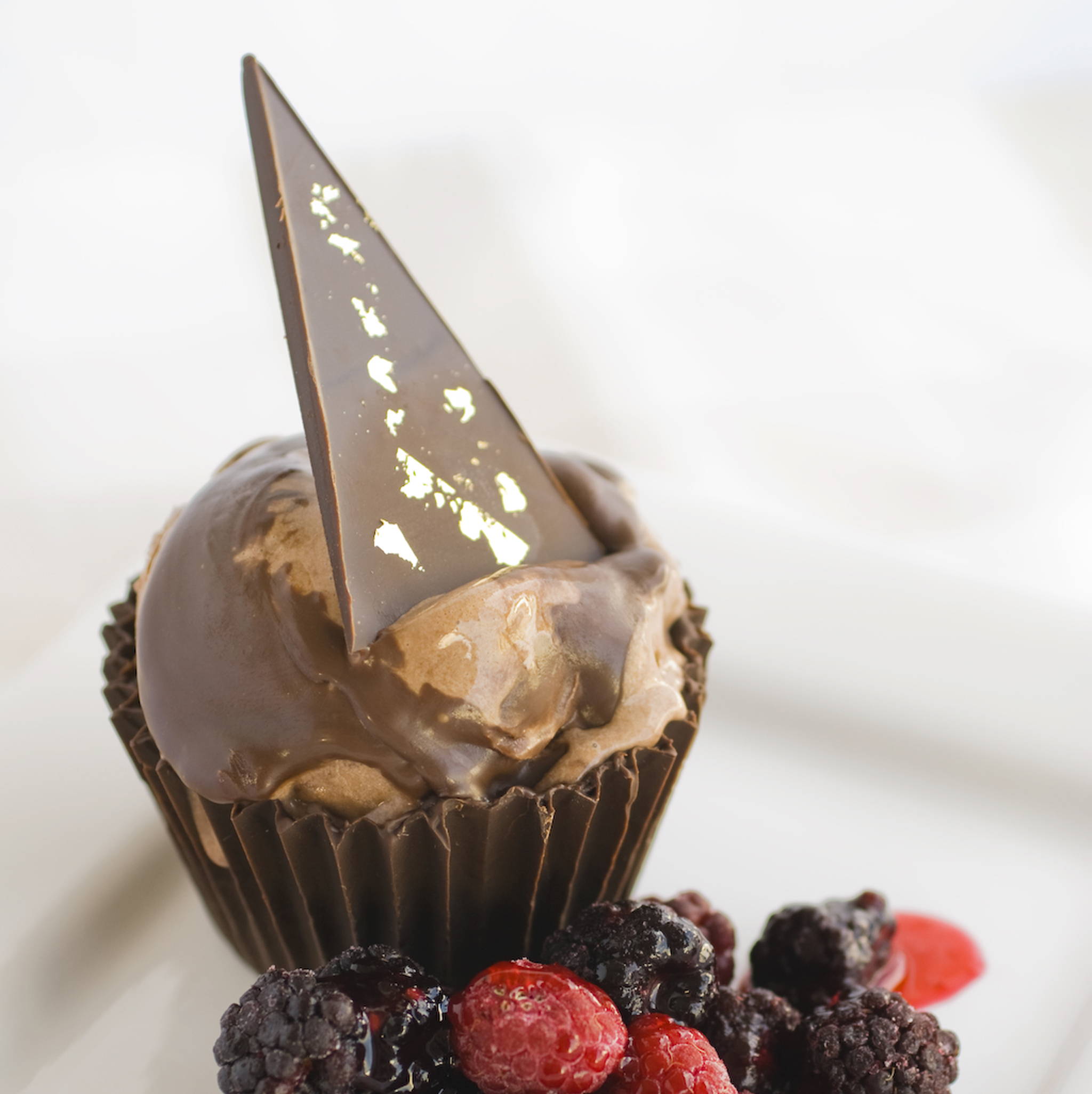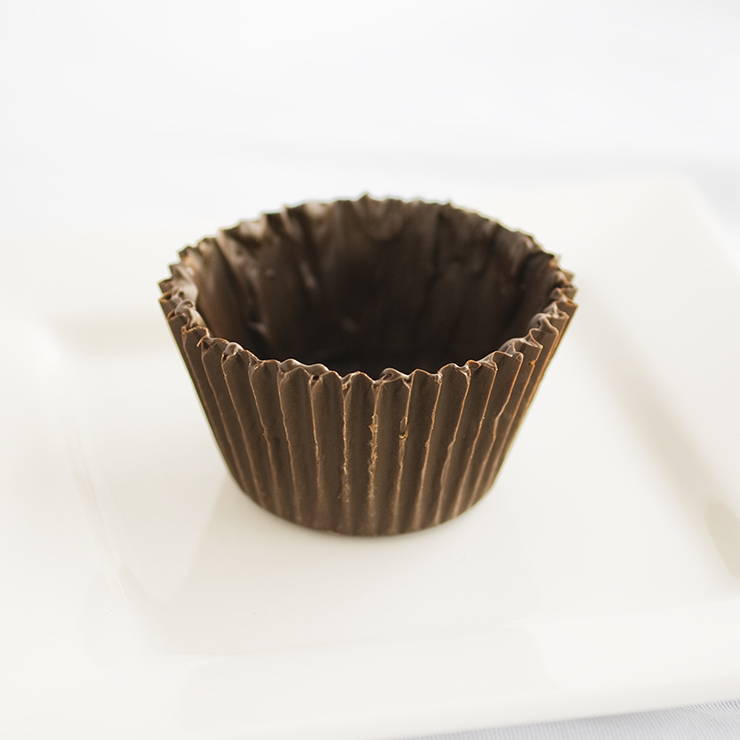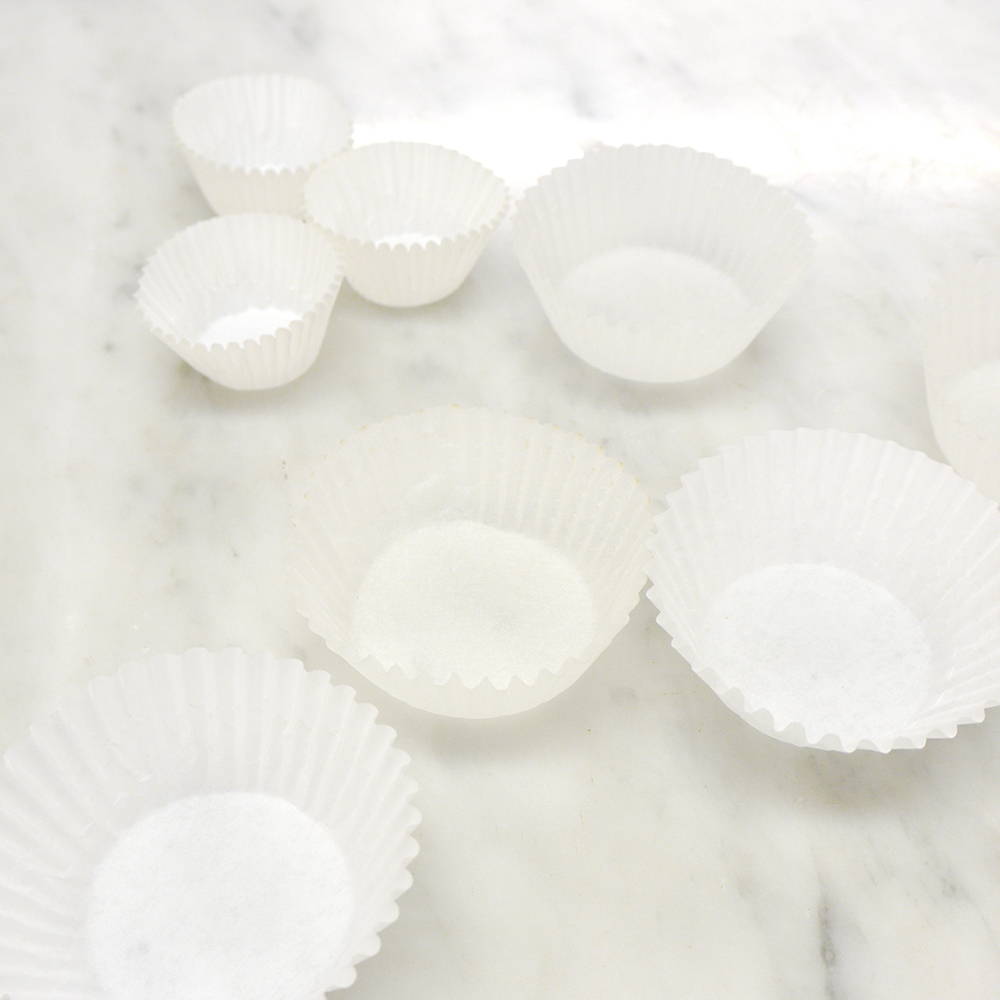 You can use a silicon cup mould or glassine muffin cups. Muffin cups are a great size for scoops of ice cream or chocolate mousse, cup cake cases are the perfect size for littlies.
Whichever cups you use have them laid out and ready to go. You could even place them in cupcake or muffin tins to stop them moving around on you.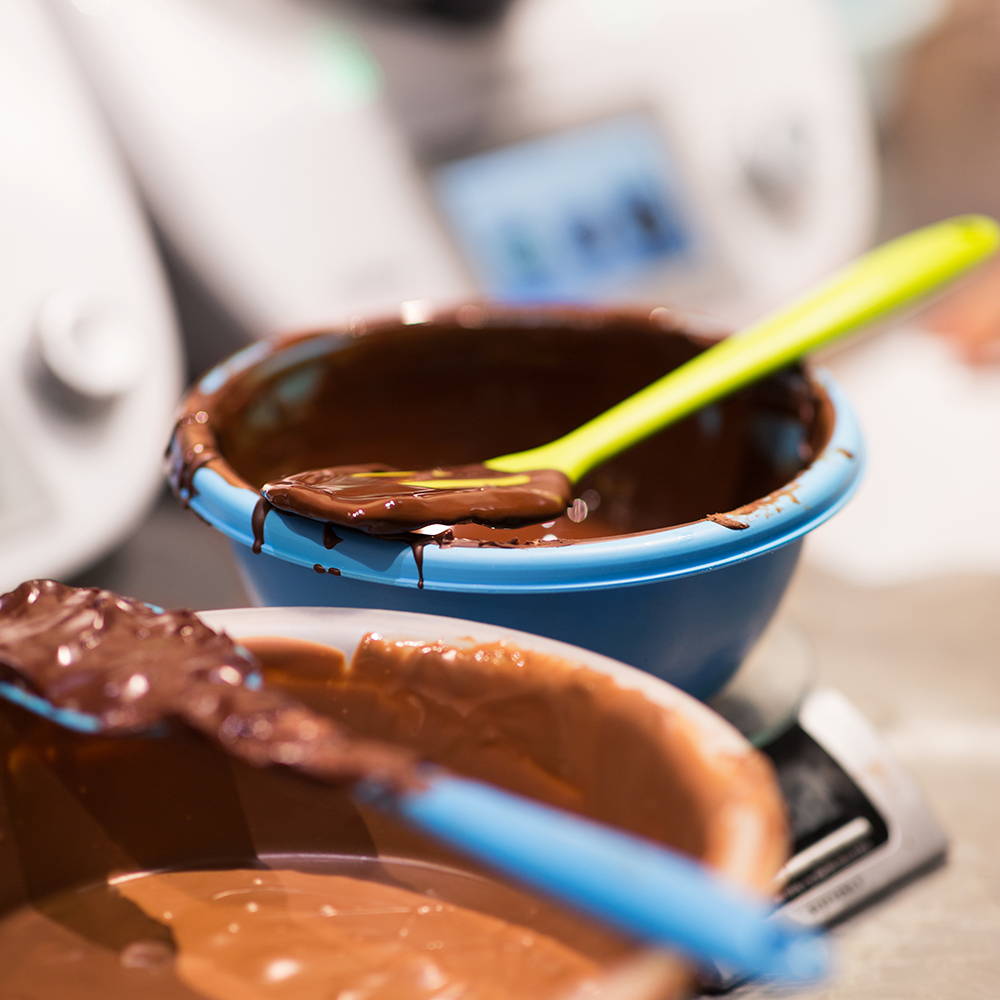 Step 2, Melting Chocolate
To ensure your chocolate cups look a nice consistent colour when you finish you can either temper your chocolate or melt your chocolate without breaking the temper already in your chocolate drops. If you are using the Devonport Chocolates Callets/Chocolate Drops, these come pre-tempered.
To avoid breaking temper there are two methods you can use. You can set up a double boiler on your stove top on a very, very low heart. Melt your chocolate slowly, stirring constantly and with a thermometer make sure your chocolate doesn't go above 32 degrees Celsius.
You could also use your microwave. To ensure you don't break temper microwave your chocolate drops on medium in one minute increments. Stir really well between each minute. Once your chocolate is 50% melted, don't heat anymore, just stir, and stir and stir until completely smooth.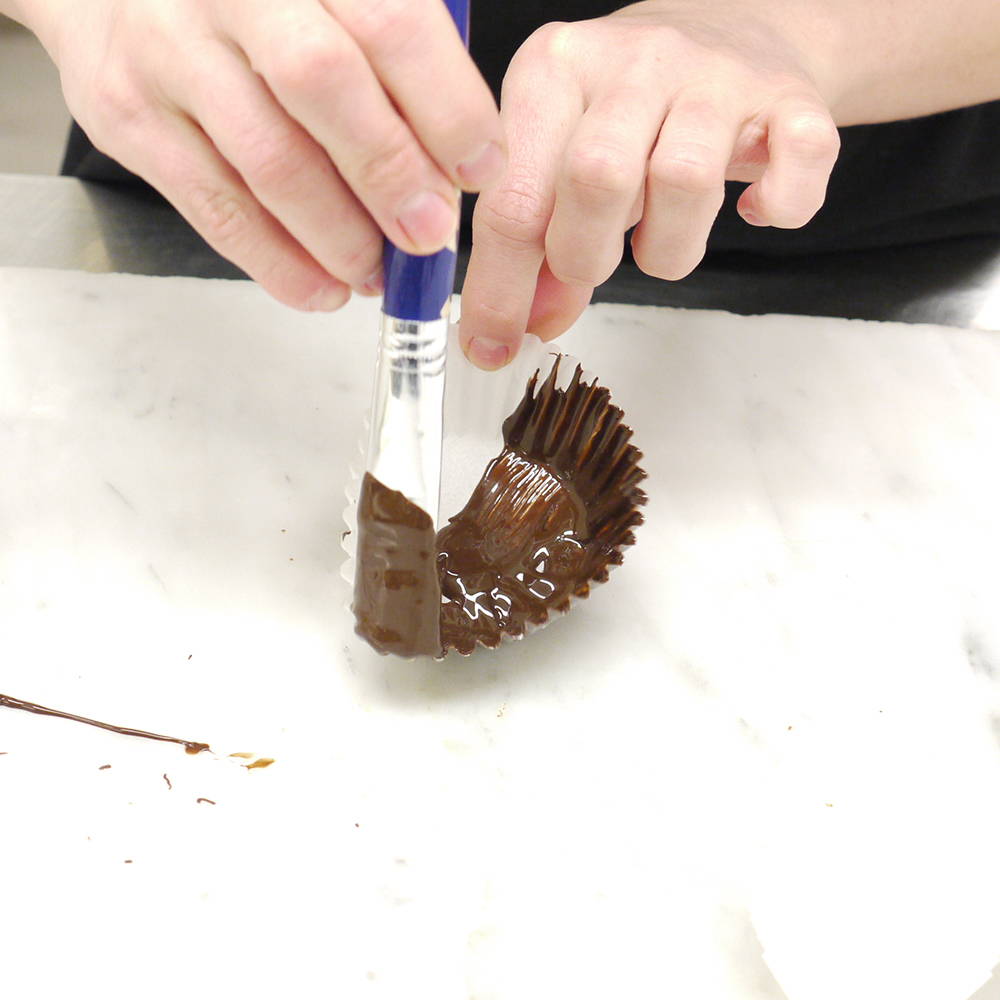 Once your chocolate is melted, use a paint brush to paint the melted chocolate into your paper cups. It may take a couple of coats to get chocolate cups thick enough.
Place in the fridge until the chocolate starts to pull away from the paper case, then you know it is ready for you to peel the paper case off.
Your chocolate cup is ready to go.