If you are anything like me at this time of year I start thinking about what advent calendar I can get for that little bit of excitement everyday of December, even at my grand age of 41.
This year I thought I might make my husband and I one that we can share with lots of little treats we enjoy. I turned to Pinterest for inspiration and I've created and Advent Calendar board that you might enjoy.
Click on the image below to go through to our Pinterest board.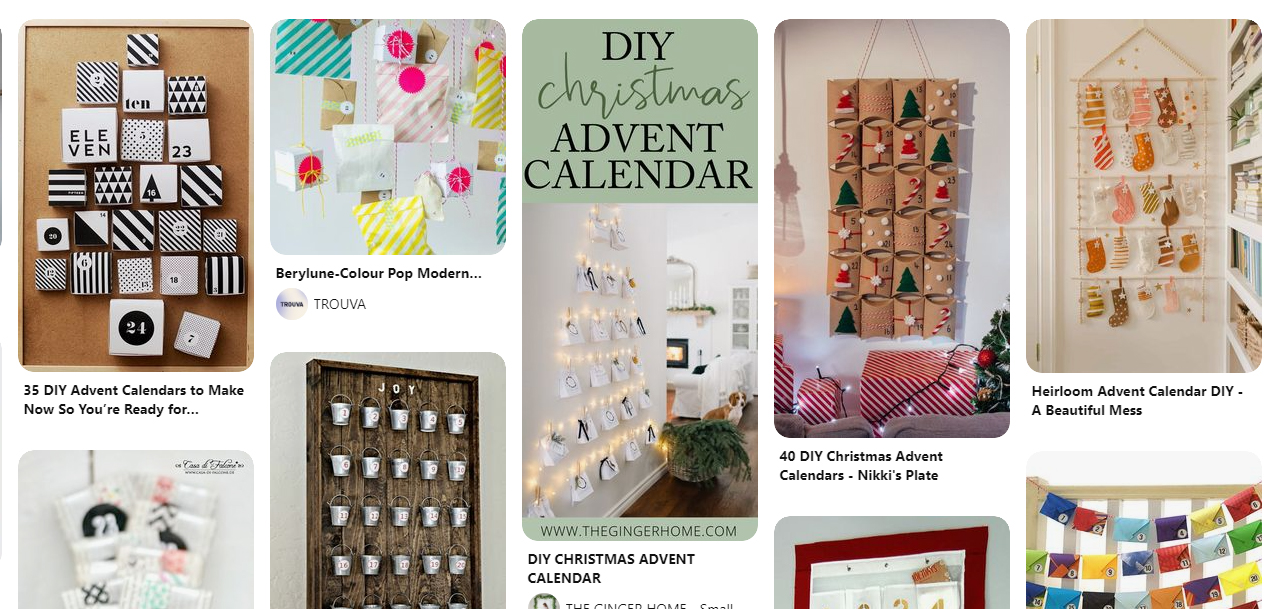 Here are some of my favourite ideas from this board:
If you are looking for chocolate shapes to go in your advent calendar I highly recommend our Advent calendar sets that include milk or dark chocolate tokens foiled in Christmas colours.