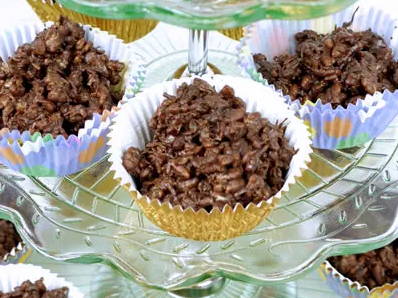 The perfect recipe to make with children during the school holidays and a delicious party treat. Click on the link below for the full recipe.
Makes anything from 12-36 depending on size of rice bubbles and cupcake cases.
---
Line 3 x 12 hole mini muffin pans with paper cases
Combine the puffed rice and coconut in a large bowl
Melt the chocolate in the microwave on medium heat in one minute bursts; stir in between until completely melted
Stir into the rice and coconut mixture.
Spoon into paper cases
Place in the fridge until set or they can set in a cool dark place.
Will keep for two weeks.
Alternatives:
Turn into a form of Rocky Road by adding small marshmallows, nuts and chopped up gummy bears