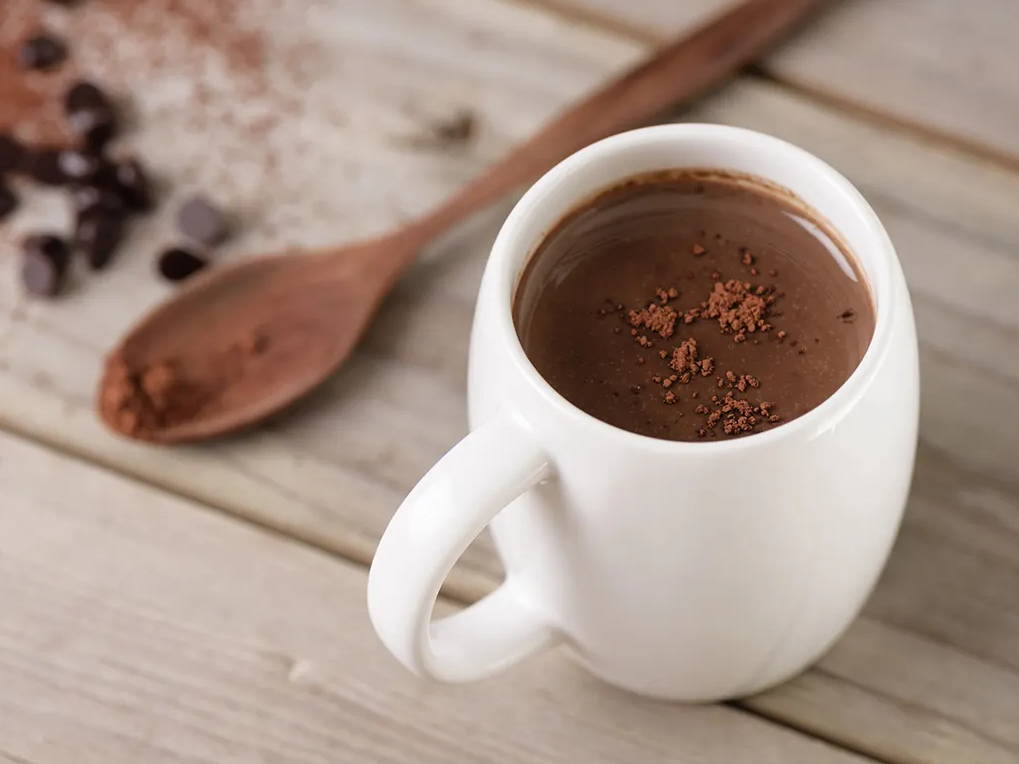 The perfect treat for the winter, this delicious hot chocolate is made using dark chocolate and Franjelico.
---
3 tbs Franjelico (Hazelnut Liqueur)
Place 100g of dark chocolate callets in a pot with the cinnamon and the Franjelico. Put your element on a very low temperature (I had mine on the lowest it could be). Stir continuously.
Once the chocolate has melted and the ingredients are all mixed in slowly add your milk stirring continuously. Once all of the milk is added and mixed in completely turn up the element slightly. Keep stirring (about 5 minutes) until the hot chocolate is hot but not boiling, or burnt!
With a whisk froth up the hot chocolate mix and decant into mugs (or thermal glasses). Seriously decadent…