Making your own marshmallow eggs is a super easy Easter activity. You can let your imagination run wild by adding flavourings, colours and freeze dried fruit.
If you would like to dip your marshmallow eggs in chocolate, follow the link for instructions on tempering chocolate:
https://devonportchocolates.co.nz/chocolate-tempering

If tempering chocolate sounds a bit scary you could slowly melt your chocolate making sure the temperature doesn't go above 32 degrees Celsius, that way you don't 'break' the temper already in the chocolate, however this does make the chocolate quite thick and harder to dip with.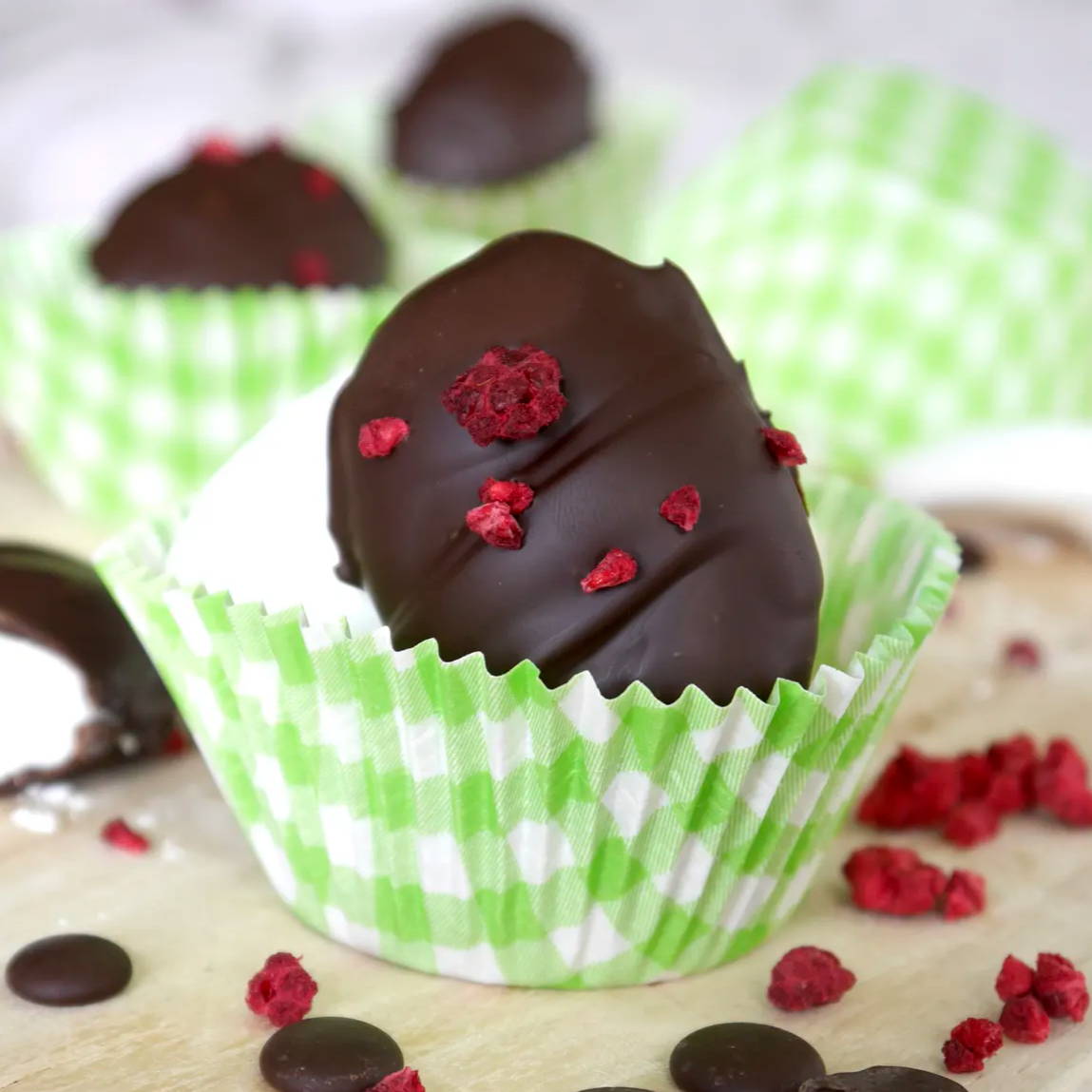 2 teaspoons of gelatine

60ml hot water

60ml cold water

125g of sugar
If you are dipping in chocolate, Devonport Chocolates chocolate drops.
Corn flour and one egg for making your mould.
Flavour combinations:
2.5ml of mint oil

or

2 teaspoons of vanilla extract

or

1 teaspoon of raspberry flavouring

If you are adding any of the flavours like vanilla, mint oil or raspberry but them in with the cold water and add cold water to total up to 60 ml.
Put sugar and cold water (already mixed with any flavourings) into a bowl and beat on high speed for 2-3 minutes.
Dissolve gelatin in hot water and while still hot add to the sugar mixture and beat until thick and white.
Take a baking tray with sides (like a slice tin) and fill with corn flour, pack it in so it is firm. Take the egg and press it into the corn flour, this makes your mould, the egg doesn't actually get used in the recipe.
Pipe your marshmallow mixture into the mould. When the marshmallow is set you can just break up the corn flour around the eggs.
If you would like yolks in your marshmallow eggs, leave some of the marshmallow aside and mix in the yellow food colouring. Pipe in a circle into and on top of your egg to create a yolk that sits in the egg.
If you are dipping your eggs follow the instructions for tempering or melting your chocolate. Dip the eggs in and put them on baking paper to set at room temperature.
If you choose sprinkle with freeze dried fruits.

(Store in an airtight container, up to 1 week.)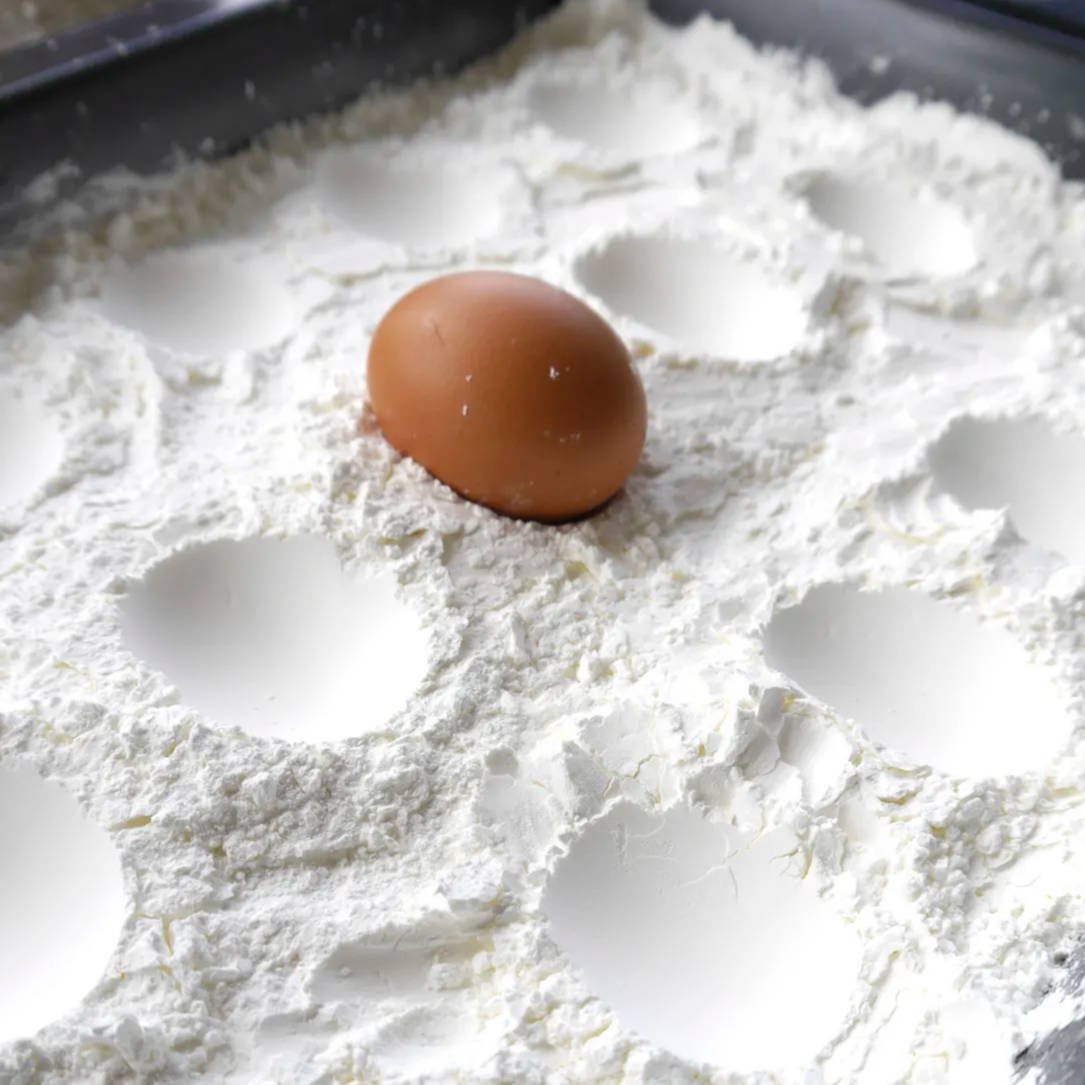 ---