We have endeavored to answer any questions you may have about the online ordering process below, just click on the box and the answer will be revealed. If you have any further questions please do not hesitate to contact us on +64 9 445 6001 or info@devonportchocolates.co.nz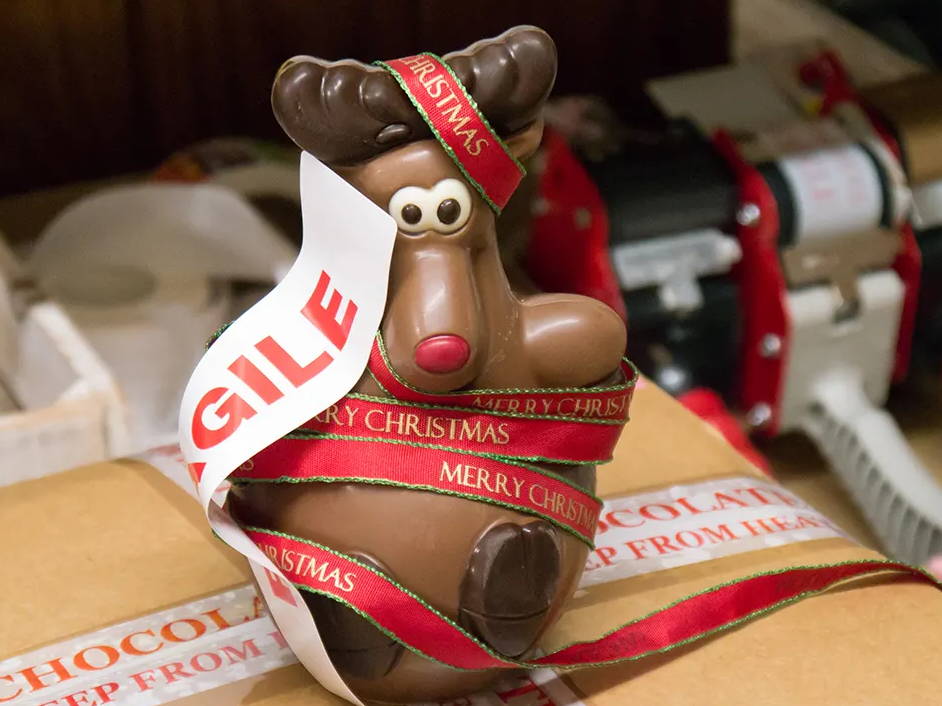 ---
How do i get an item gift wrapped?
Gift wrapping options can be found in the shopping cart, not the payment section. Watch this video below if you'd like more help.
How do i add a new shipping address?
You add a new shipping address by selecting the address drop down menu in the shipping part of the checkout. Have a look at our video for more information.
How do i VIEW WHAT LOYALTY POINTS I HAVE?
Click on the loyalty club link in the menu and login using your loyalty club email. Watch our video below for more information.
HOW CAN I VIEW PAST ORDERS AND GET INVOICES?
If you chose to create an account there are all sorts of things you can do, like view past orders, recently viewed items and add addresses.
Can I choose a specific delivery date?
We work with a courier company and it is very hard for us to ask for a specific date. What we do is add on a 'don't open until' label. This means if it does get there early the recipient can see you don't want them to open it yet.
Can I get my gift delivered on Christmas Day, Easter Sunday or Valentine's Day if it falls on a Weekend?
As we work with a courier service we are unable to deliver on public holidays. Auckland does have a Saturday morning deliver option available however the courier service will not guarantee this. If Valentine's Day falls on a Saturday you need to choose Saturday delivery. Unfortunately if it falls on a Sunday we cannot deliver on the day.
When do you retrieve orders if I place an online order?
We retrieve orders between 9am - 5pm New Zealand time Monday - Friday.
Once I place my order when will it be delivered?
Orders are generally dispatched from Monday to Thursday. This is because we don't want chocolate sitting at the courier depot over the weekend. Unfortunately due to using a courier service we are unable to do Saturday and Sunday deliveries. Our courier picks up approximately 3pm at the end of the day, once we have received an order we get the gift on the earliest courier we can, unless you have added a do not open until label. In this instance we try and get your parcel arriving as close as possible to this day. - Auckland, overnight (order must be received by 12pm day before) - North Island, overnight main centres, two business nights, (order must be received by 12pm) - North Island Rural Delivery, three to five working nights (order must be received by 12pm) - South Island, three working days , Kaikoura areas and past Christchurch can take five days depending on the roads. - South Island Rural Delivery , three to five working days. - One hour, same day, prices available on request.
Do you use signature required couriers?
We only send our parcels on signature required couriers, if your recipient is not at home the courier will leave a card for the person to contact them and arrange a time to have the parcel delivered. Unless we are in a situation of covid level alerts then all deliveries are contactless.
Can I get my order delivered to a hospital?
Yes you can. When delivering to a hospital we are only responsible for the parcel getting to the hospital it then needs to be processed through the hospital system to get to the appropriate person, this can take a number of days.
Can you deliver to P.O Boxes?
Yes we can using our current courier supplier, courierpost.
Is my address a rural address?
If you are not sure if your delivery address is a rural address, please phone Courier Post on 0800 2687437 and speak to an operator who can help with this. If you do not select a rural delivery when it is required, this will result in a delay in the delivery of your order as the parcel will not be allocated to the correct courier driver.
How will I know my parcel has been delivered?
We will provide you with a tracking number and the website to trace your parcel should there be any concerns. If you don't receive one check your junkmail and then give us a call if you still can't find one. Alerts are sent to the email address you provide automatically and sometimes we all enter our email addresses incorrectly.
Yes we do, freight is automatically calculated at checkout please note that at this time as there are less planes flying parcels are taking a lot longer than usual.
Why does your delivery cost what it does?
As a lot of our product is in boxes and beautifully presented we cannot use courier bags and must use boxes. We also use courier services where we know what time we can expect a parcel to be couriered in so it isn't left in the heat of a van for a few days. We also insist on using a signature required delivery to ensure your parcel gets to you or the gift recipient on time.
Is my credit card information secure?
We use an external secure credit card processor, we never see your card number.
Is my credit card information secure?
We never pass on personal details to any 3rd parties
My credit card was stolen and there appears to be a purchase with your company?
If this happens please contact us immediately. We do have instances where people have tried to place an order with lots of different credit card numbers (we only see the last few digits of the card number) If this happens a number of times and the payments keep failing and one goes through eventually we do not supply but immediately credit the card back for the amount through our secure DPS service as it is obviously suspicious. If we are unsure we contact the via the phone number provided. Should you experience any problems please contact us immediately on +64 9 445 6001 or email info@devonportchocolates.co.nz