"Chocolate's a passion for us"
Devonport Chocolates turns 30
Devonport Chocolates has had many watershed moments over its 30-year history, but it was probably the Easter Bunny's recognition as an essential worker during lockdown last year that marked its greatest turning point.
Despite the challenges of having to shutter their two retail outlets for several months, the business was able to pivot quickly and sell all of its Easter stock online.
Marketing and retail director Caroline Everitt worked for 16 days straight on fulfilling online orders, and they used existing stock to fill additional Mother's Day orders.
Buoyed by the nationwide #buylocal campaign, Caroline says the business wouldn't have gotten through last year without the support of their local community.
"Our locals have been amazing"
Carried into battle by Napoleon, invented by the British and sold in nearly every single country the world over, chocolate is synonymous with love, indulgence and celebration.
Established in 1991 by local women Gayle McDuff and Joanne Pettifer, Devonport Chocolates was one of New Zealand's first artisanal chocolate producers at a time when Cadbury's Energy Chocolate was the only dark chocolate product on the market. They identified the potential for handcrafted, gourmet chocolates as a gift idea and launched the truffle log, which is still a big-seller today.
The Everitt family bought the business in 1999, just as teacher and publishing executive Stephanie was looking forward to easing into retirement. Plans to focus on the garden were put on hold as the husband and wife team identified a site in Devonport's Wynyard Street and moved the Glenfield-based business 'back home'. A loading bay was converted into a shop, a glass-fronted factory floor installed and daughter Caroline recruited to run sales and marketing. And so the reincarnated Devonport Chocolates began life.
Stephanie took herself off to Chocolate School at the William Angliss Institute in Melbourne so she could learn the trade, and installed a variety of chocolatiers at the new Wynyard Street base to help augment the team's skills and build out their product range.
"The first thing we did was move from using compound chocolate to couverture chocolate," she says.
Couverture chocolate is made up of just three ingredients: cocoa butter, cocoa mass -- "the dark stuff' -- and sugar. It tastes better, and is better for you, says Stephanie.
Stephanie says a chocolatier spends four to five years learning their trade, and as a true artisan, develops their own signature flavours, tastes and fillings.
"Confectionery isn't simple," says Stephanie. "Some of the best chocolatiers are scientists."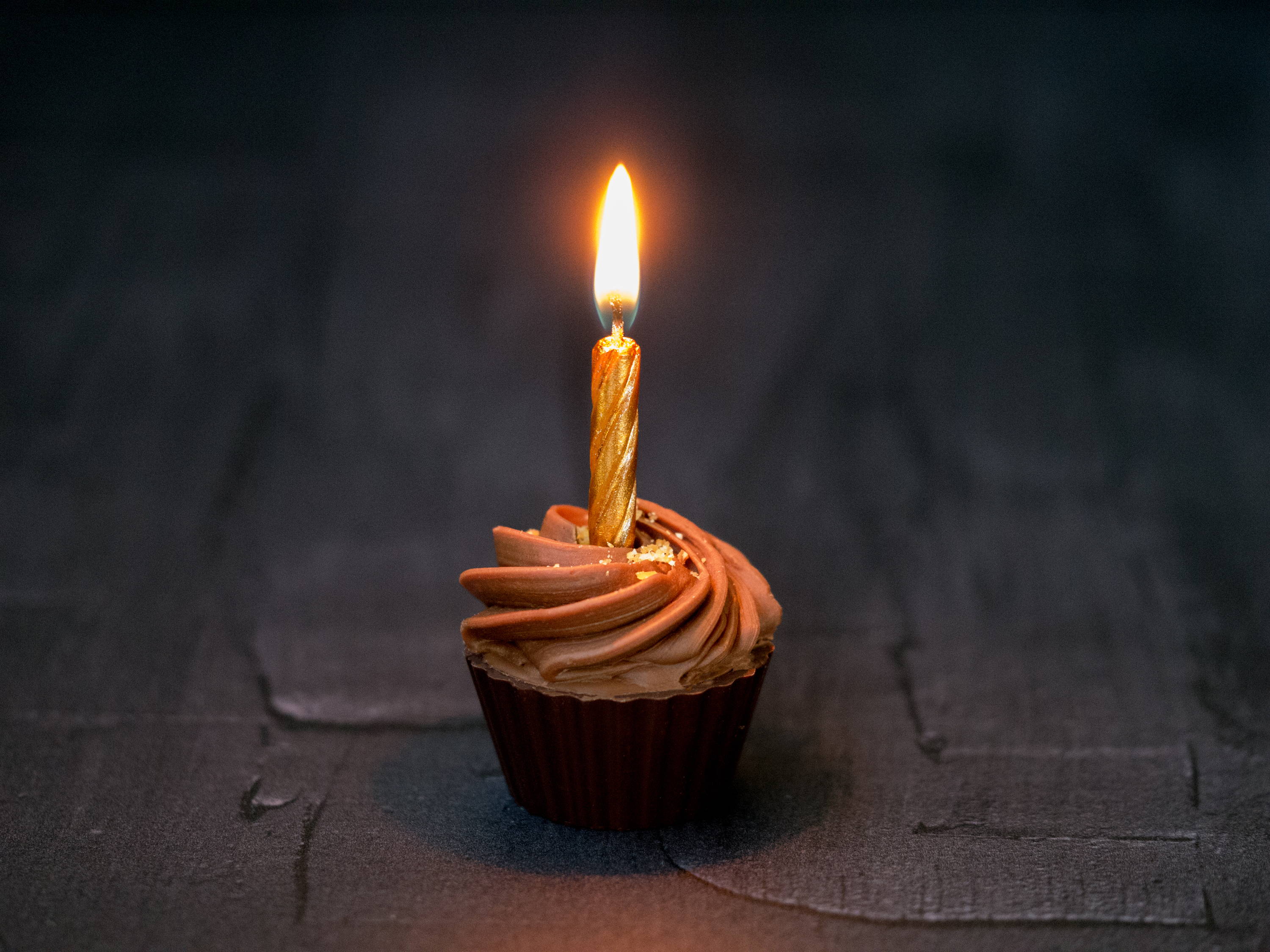 Over her two decades of owning and running the business, Stephanie says chocolate consumption has evolved, due to changing palates and habits. She says people are eating more dark chocolate now, driven by the health benefits associated with it.
"Our 70% dark chocolate has a good level of dietary fibre in it," says Stephanie. "It works for people on the Keto Diet as it offsets the sugars in the chocolate. It's a fallacy that chocolate is bad for you."
Although Easter and Christmas remain their two key sales peaks of the year, Stephanie says generally people are eating more chocolate and treating themselves a bit more.
Sales have increased steadily year on year since the Everitts bought the business, and they've added more than 60 new product lines during that time.
"It's a treat food," she says, "And it's totally fine if you only want to buy one chocolate. We should all be eating like the French - only buying what you need."
Local support works both ways
In her role as marketing and retail director, Caroline has been instrumental in moving the business online. She applauds the nationwide #buylocal campaign launched last year to aid retail recovery after COVID-19, and says they couldn't have survived without their local community.
But she says they've always been strong proponents of supporting local producers and suppliers.
"We're always asking ourselves - can we get this in New Zealand, and can we find a local flavour?"
The salt for their Salted Caramel comes from a producer in the Hauraki Gulf, hazelnuts from Marlborough, citrus from Kerikeri, wine from the Man o' War vineyard, and olive oil from the Rangihoua Estate, both on Waiheke Island.
Although the range of flavours is constantly expanding, Caroline says it's important that chocolate can still be just chocolate.
"We're constantly looking at new tastes and fillings," says Caroline. "But the one thing to be careful of is that you don't have too many flavours.
"You can't be all things to all people."
A hotbed of new ideas and innovations
Recently, Devonport Chocolates has become something of a test kitchen for food tech innovators with its skill in combining different flavours coming to the attention of industry players.
Three years ago they worked with AgResearch on developing a meat chocolate as a way of supplementing the diet of elderly people who were lacking in protein.
Although the idea was floated at Fieldays, the project didn't lead to production.
"I don't think people could get past the meat and chocolate combination," says Caroline.
Last year they worked with a group of marine scientists on developing a collagen chocolate produced from seaweed. Although there were no plans to commercialise it, it was useful for the food production team to see how collagen reacted to the cooking process.
"It's important that we take those opportunities as we learn so much," she says.
Last year's COVID-19 lockdowns definitely presented challenges for the business, but Stephanie says they adapted well. Their supply chain remained relatively unaffected and online sales were boosted by the Prime Minister's edict that the Easter Bunny was an essential worker.
All of their Easter stock sold online, and with their factory staff operating in separate bubbles, they started production again as soon as they could.
Caroline worked for 16 days straight on internet orders, and they used existing stock to fill Mother's Day orders.
"It was mad," she says.
Although scaling the business isn't on 70-year-old Stephanie's agenda, she says there are plenty of opportunities there for those who might want to. But it's important with any expansion that the artisanal element isn't lost, she says.
"Chocolate's a passion for us," she says. "It's important that it remains handcrafted - that's our unique selling point."
Latest projects include a vegan range, as well as marshmallow to go into their own Rocky Road. Every new idea is scrutinised by the discerning in-house team of chocolatiers, retail assistants, factory workers and management.
"Everyone has a voice," says Stephanie.
She says the business has always enjoyed a loyal customer base, and they use customer feedback to help refine their range.
"We have a wonderful test clientele in our customers," she says. "We always have a plate of samples at the door and we really value the feedback we get."
"At the end of the day, we're our own fiercest critics," she says. "Although we're continuously tasting, it does come down to personal preference. Some like chocolate with 70% and above cocoa solids but we concede it's not for everyone. A lot depends on how well balanced it is with the filling."
Many would view working with chocolate as the ultimate dream job. So how do the staff at Devonport Chocolates manage to fight the temptation to eat on the job?
"We don't gorge ourselves," Caroline says. "If anything, you tend to get fussier.
"Of course, chocolate is our logical go-to food when you hit that hungry patch in the afternoon. But we view chocolate as a treat food and it's important that you balance what you eat."
"Most of all, you need to enjoy it!"
Devonport Chocolates, a locally owned and operated handcrafted chocolate producer based in Devonport on Auckland's North Shore, is celebrating 30 years of business this month, and has launched two special Anniversary Selections, a 16-piece box and a 40-piece box, made up of customers' favourite chocolates to mark the occasion. The selections include:
Vanilla Raspberry

Mango & Passionfruit

Feijoa & Honey

Hauraki Salted Caramel

Crunchy Nut Cup

1919 Summer Gin and Raspberry

Chocolate Extreme (like a bite of the original Truffle Slice)
Cost: 16-piece box: $49.90, 40-piece box: $110

Devonport Chocolates has also launched its first dedicated brand video campaign, available to view here on YouTube.